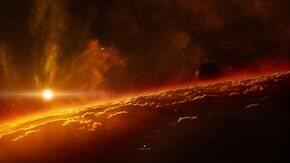 Eggman said 'you're really done it this time Sonic.
I'm going to burn this planet.
You hurt my baby gaius!?-\-
i will not let it go unpunished for this.
Heavy Duker activate calls planet'.
Then the music started. [1]
Eggman ha ha ha HA more soon
Ad blocker interference detected!
Wikia is a free-to-use site that makes money from advertising. We have a modified experience for viewers using ad blockers

Wikia is not accessible if you've made further modifications. Remove the custom ad blocker rule(s) and the page will load as expected.